I am linking up with Sparkling in Second, Third in Hollywood, Teach Create Motivate, and Peppy Zesty Teacherista for the fourth and final TpT Seller Challenge. During the past four weeks I didn't really connect with anyone ( I know, I know), but I did learn about some awesome resources, and other teacher blogs. I was also really motivated to get to work. I have completed more products, and put more effort into my blog and TpT store than I ever have. I have noticed an increase in traffic to my blog, and I hope through that traffic I am helping others. I know I have learned a lot!
One resource I learned about it Bloglovin'. I am able to follow all of my favorites and have them all on one *pretty* feed. You can follow me on Bloglovin' here: Follow
I also reached out to so many other teachers, and read SO many more blogs than I have in the past. I linked up with other teachers, which is something I have never done, but each day I am eager to check and find more!
I linked up with Hailey at The Third Grade Nest for a monthly Top 10 List. This month it was TV shows, check out my post for some awesome new ones!
I also linked up with Schroeder Shenanigans in 2nd for the #2getherwearebetter challenge, this month displaying some things in our rooms that we would like to improve, check out my post HERE.
And the third linky party that I participated in was Currently, with Oh Boy 4th grade. This was a really fun one because it was so much more than teaching. I also "got to know" other teachers by reading their blog posts. Check out my Currently HERE
I also found some blogs that I LOVE! Here are a few of them!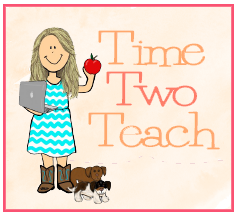 Check them out for some in class inspiration! In the meantime, I have a to do list the length of the Las Vegas Strip to get done (#notinvegas)!